Part Two
Does your phone, computer, and/or cloud account hold all your family photos and videos easily in one place? Have you set up electronic notifications for when your bills are due? Or set up autopay for any subscriptions or memberships? Do you have or are you thinking of acquiring cryptocurrency as we continue moving forward in this digital age?
The ever-changing advances in digital technology have made many aspects of our lives exponentially easier and more convenient. However, digital technology can create some serious complications when it comes to estate planning. Without proper estate planning, just locating and accessing your digital assets can be a major headache—or even impossible—for your loved ones following your incapacity or death. And even if your loved ones can access your digital property, in some cases, doing so may violate privacy laws or the terms of service governing your accounts.
There are a number of special considerations you should be aware of when addressing digital assets in your estate plan. In part one of this series, we discussed some of the most common types of digital assets and the current legal landscape governing what happens to those assets upon your death or incapacity. Here, we offer some practical tips to ensure all your digital assets are properly included in your estate plan.
4 Steps For Including Digital Assets In Your Estate Plan
Most of us own numerous digital assets. Some of which may have significant monetary value, purely sentimental value, or no value for anyone other than ourselves. To ensure all your digital assets are properly accounted for, managed, and passed on, take the following four steps:
1. Create a detailed inventory with access instructions:
Start by creating a list of all the digital assets you currently own. Then, for each asset on your list, provide detailed information about where the asset is stored online and how it can be accessed, including all the relevant login information and passwords. You can use this In Case of Emergency Memorandum to get started and organized!
If you own cryptocurrency, prepare detailed instructions about how to access your cryptocurrency, and ensure that one or more people you trust know how to find your instructions. Because accessing cryptocurrency requires correct usernames and private keys, as well as knowledge of wallets, digital exchanges, and other storage devices, leaving a detailed instructions may be essential to ensure your loved ones can access these assets.
After you've created your inventory and access instructions, store these documents in a secure location with your other estate planning documents, and ensure your fiduciary (power of attorney, executor, and/or trustee) knows how to access these documents in the event something happens to you. And don't forget to update your inventory regularly to account for any new digital assets you acquire or accounts you close.
2. Don't forget your relevant hardware:
It is a good idea to back up any digital assets stored in the cloud to a computer, flash drive, or other physical storage devices to make them easier to manage. Your detailed inventory with access instructions should also include any physical devices—smartphones, computers, tablets, flash drives, and the passwords to enter them—on which your digital assets are stored. Having quick access to this equipment will make it much easier for your fiduciary.
3. Ensure your digital assets are addressed in your estate plan: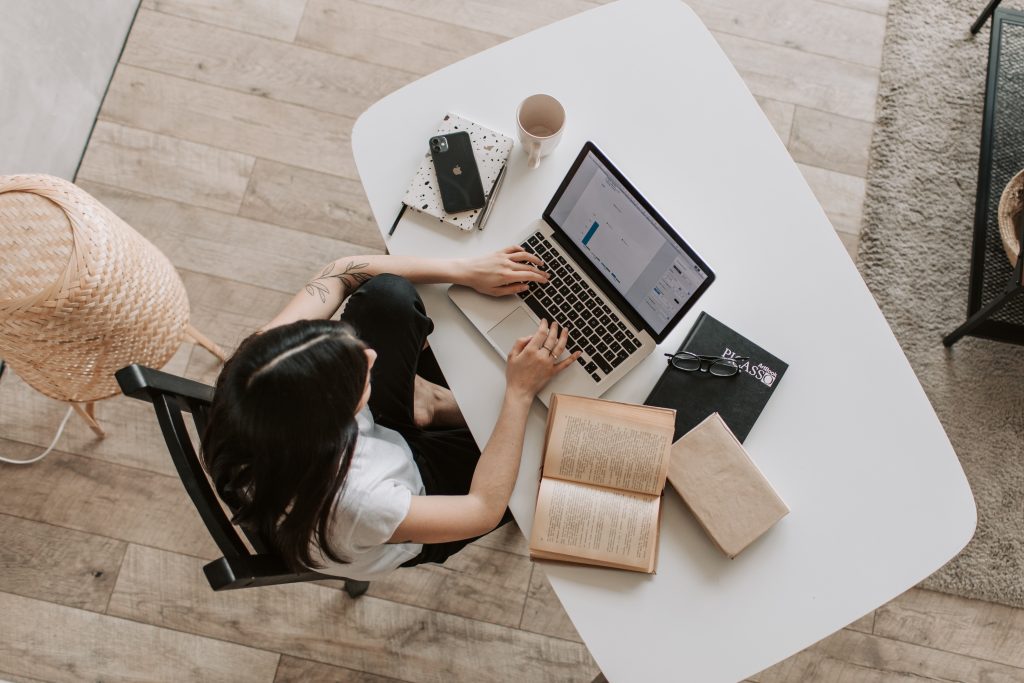 You'll want to ensure your digital assets are mentioned in your estate plan through either a will or a revocable living trust to allow your fiduciary to access, take control of, handle, distribute, dispose of, or terminate your digital assets or accounts.
Do NOT provide the specific account info, logins, or passwords in your estate planning documents, which can be easily read by others. This is especially true for wills, which become public records upon your death. Keep this information stored in a secure place, and let your fiduciary know how to find it. Consider using a digital asset management service to support you with securing and managing all of your digital assets.
4. Check service providers' access-authorization tools:
Review the terms and conditions for each of your online accounts. Some service providers like Google, Facebook, and Instagram have tools that allow you to easily designate access to others in the event of your death. If such a function is offered, use it to document who you want to access and manage these accounts when you pass on.
For you Apple users out there, the new iOS 15.2 update released December 13, 2021 and it lets you specify who can access your Apple iCloud information after you die.
Don't Neglect Your Digital Assets In Your Estate Plan
As technology continues to evolve and our lives become increasingly digitized, it's vital that you adapt your estate planning strategies to keep pace with these changes. We can assist you in updating your estate plan to include not only your traditional wealth and property but your digital assets as well.
We are keenly aware of just how valuable your digital property can be, and our estate planning strategies are designed to ensure your digital assets are preserved and passed on seamlessly to your loved ones in the event of your death or incapacity. Contact us today to get started!