Strategy. Protection. Solutions.
Learn What To Do Right Now!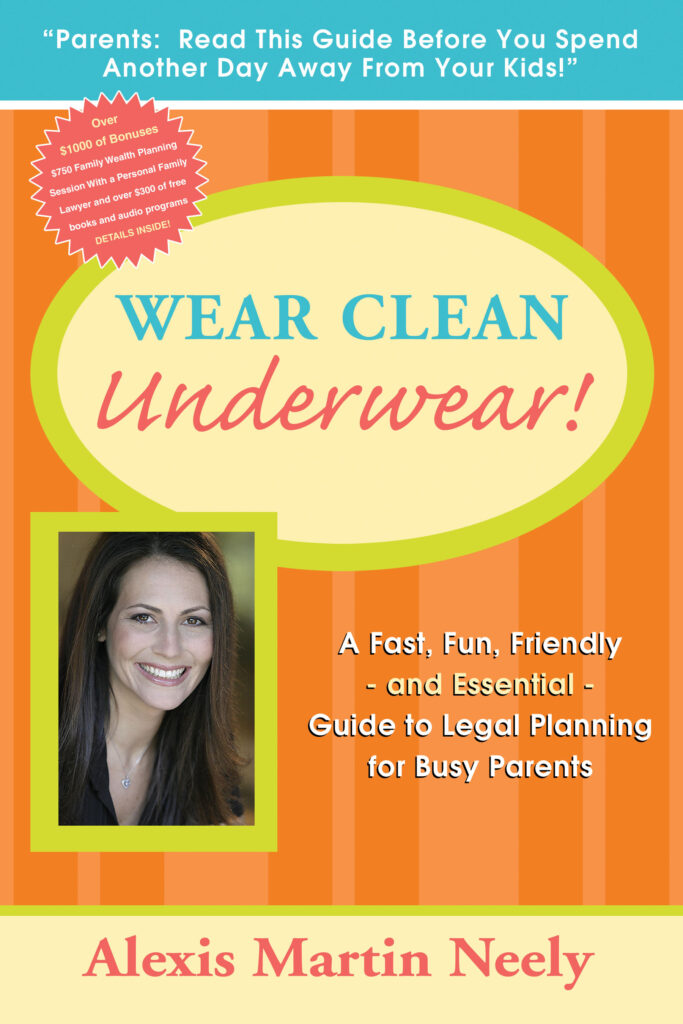 Is your family prepared for a worst case scenario?
We are offering this free book to you so that you can FIND OUT!
This is a book that was written by a colleague of mine and it is a short "choose your own adventure" style book about naming guardians and protecting your family with a comprehensive estate plan!
AND the book is not just for parents with minor children!
Wear Clean Underwear is one of the best-selling books on legal planning for families because it gives you the exact steps you need to ensure the people you love stay out of court and out of conflict if and when anything happens to you.
When reading this book you will
Get the crucial legal lowdown you need to know to protect your kids.
Discover how to pass on what really matters most – no matter how much money you have.
Know whether or not you've done right by the people you love in regard to your estate planning.
Great read for anyone wanting to pass on what matters most!
If you have minor children, also check out our Kids Protection Plan!