Strategy. Protection. Solutions.
Properly prepare for your child's future!
If you are a parent of a child with special needs, have you taken charge of your child's future and built a fortress of protection that will last a lifetime?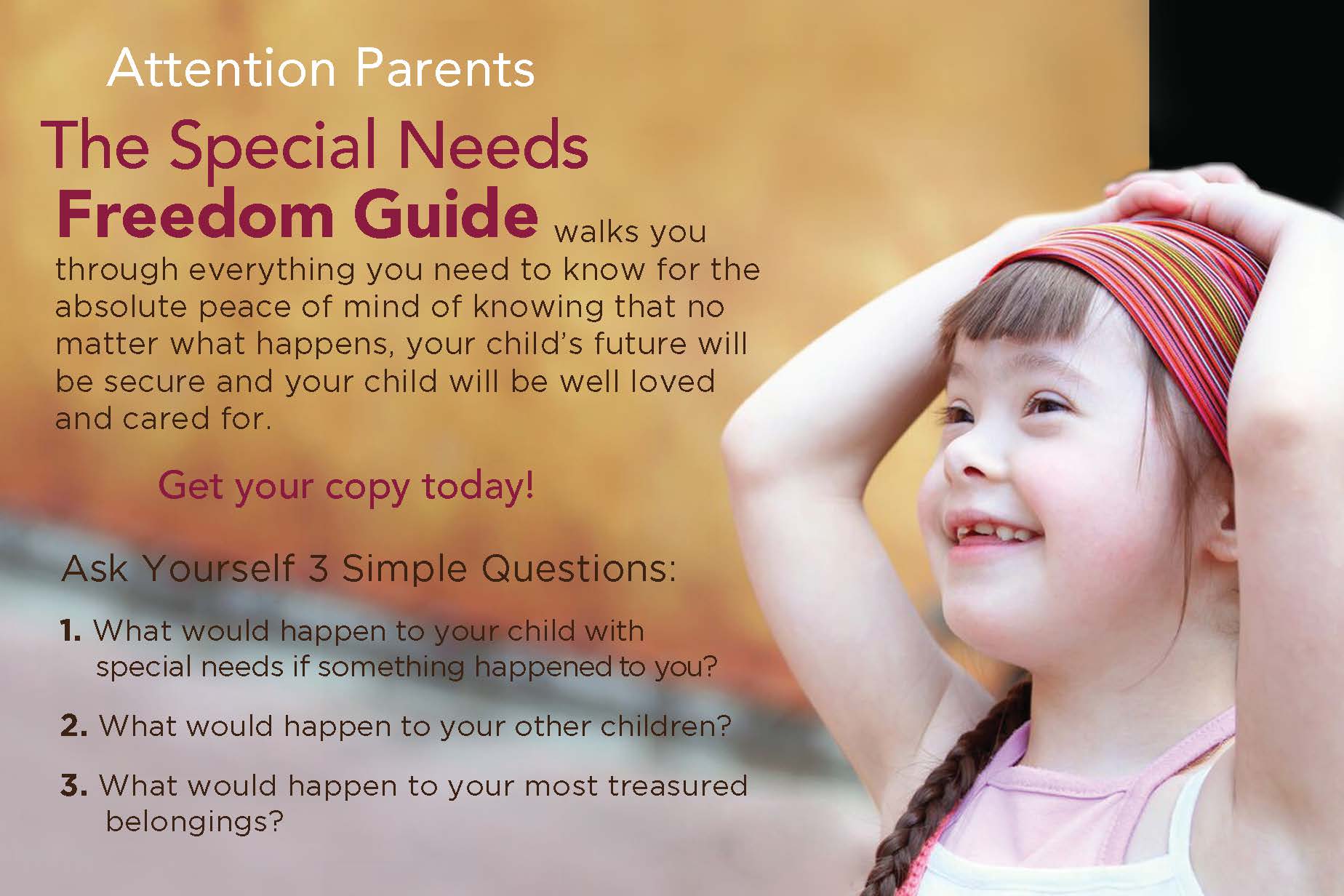 Parents of children with special needs understand the financial burden of medical expenses and many families rely on Government assistance to for their child's care.
While parents are alive an healthy they know exactly what needs to be done for their child's care. As such, it is vital that parents plan for their own incapacity and death to ensure the loved ones left behind will also know how to properly manage the child's care. The failure to create a proper estate plan results in the risk of the child losing government assistance!
When reading this guide you will learn
The 10 steps you must take to plan for the future care of your child the right way.
How to build a fortress of protection around your child that will last a lifetime.
About special needs trusts to protect your child's eligibility for government benefits.
When and whether to become the guardian of your adult child with special needs.
How to plan for and secure government benefits for your child.
How to ensure your loved ones are prepared to care for your child if you are not here.
This free guide will teach you why preparing for your child's future is so important!