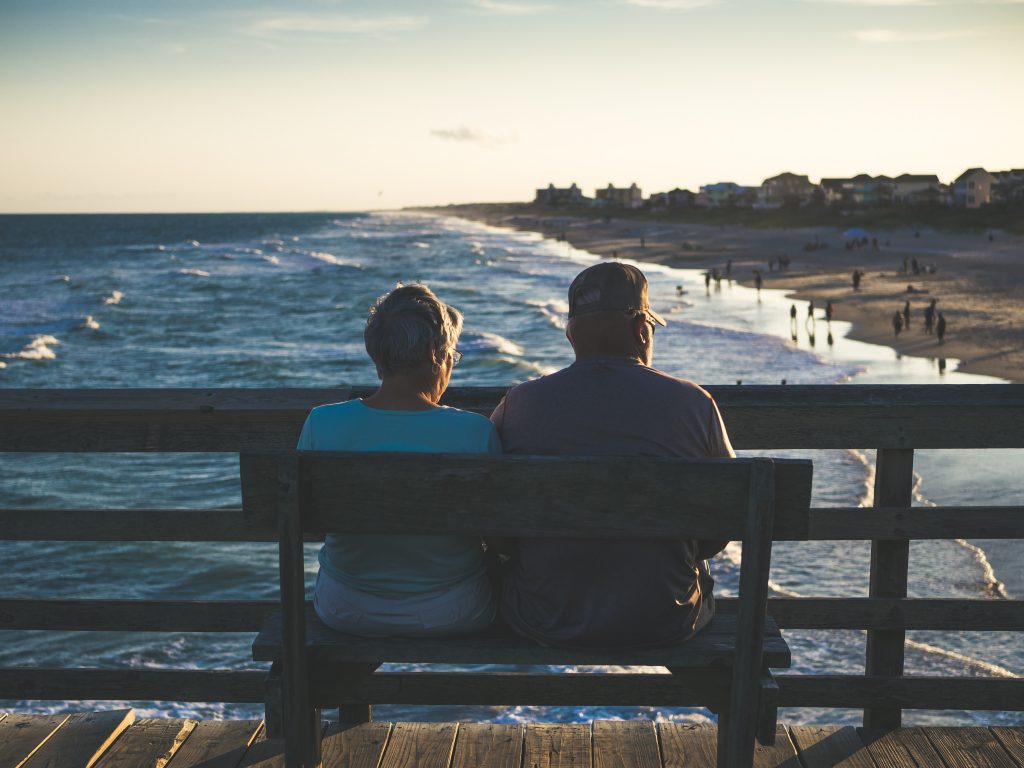 In the first part of this series, we discussed how some professional adult guardians have used their powers to abuse the seniors placed under their care. Here, we'll discuss how seniors can use estate planning to avoid the potential abuse and other negative consequences of court-ordered guardianship.
It's important to note that any adult could face court-ordered guardianship if they become incapacitated by illness or injury, so it's critical that every person over age 18—not just seniors—put these planning vehicles in place to prepare for a potential incapacity.
Keep your family out of court and out of conflict
Outside of the potential for abuse by professional guardians, if you become incapacitated and your family is forced into court seeking guardianship, your family is likely to endure a costly, drawn out, and emotionally taxing ordeal. Not only will the legal fees and court costs drain your estate and possibly delay your medical treatment, but if your loved ones disagree over who's best suited to serve as your guardian, it could cause bitter conflict that could unnecessarily tear your family apart.

Furthermore, if your loved ones disagree over who should be your guardian, the court could decide that naming one of your relatives would be too disruptive to your family's relationships and appoint a professional guardian instead—and as we've seen, this could open the door to potential abuse.
Planning for incapacity
Court-ordered guardianship can be easily avoided through proactive estate planning. You should have documents identifying the person(s) you would want to help you upon your incapacity. With good documents, there is no need for court intervention. Your plan can provide clear guidance about your wishes, so that you are taken care of the way you want. Your agents won't have to guess what you want.
There are a variety of planning tools available to grant this decision-making authority, but a Will is not one of them. A Will only goes into effect upon your death, and even then, it simply governs how your assets should be divided. A Will does nothing to keep your family out of court and out of conflict in the event of your incapacity—nor does it help you avoid the potential for abuse by professional guardians.
Your incapacity plan shouldn't be just a single document. It should include a variety of planning tools, including some, or all, of the following:
Healthcare power of attorney: An advanced directive that grants an individual of your choice the immediate legal authority to make decisions about your medical treatment in the event of your incapacity.
Living will: An advanced directive that provides specific guidance about your end-of-life treatment.
Durable financial power of attorney: A planning document that grants an individual of your choice the authority to make legal and financial decisions when you can't.
Revocable living trust: A planning document that spells out in detail how to manage your assets during your incapacity and upon your death. This tool also helps your family completely avoid probate! And the best part is that YOU are in complete control of the Trust. The trust can include instructions for how your care should be managed and even spell out specific conditions that must be met for you to be deemed incapacitated.
Family/friends meeting: The very best protection for you and the people you love is to ensure everyone is on the same page. As part of our planning process, we can hold a family meeting to explain to them the plans you've made, why you've made them, and what to do when something happens to you. With a team of people who love you, watching out for you and what matters most, the risk of abuse from a professional guardian is low.
Don't wait to put your plan in place
These planning documents must be created before you become incapacitated. You must be able to clearly express your wishes and understand the documents you sign for these planning strategies to be valid. Far too many people wait for a diagnosis of dementia before getting their plans done. Sometimes that means it's too late. Not to mention, an unforeseen illness or injury could strike at any time, at any age, so don't wait to get your incapacity plan in place.
Review and Update!
Finally, it's crucial that you regularly review and update these planning tools to keep pace with life changes, including changes in your assets or the nature of your relationships. If any of the individuals you've named becomes unable or unwilling to serve for whatever reason, you'll need to revise your plan. We can help with that, too, and those reviews are already built into our systems.
Retain control if you lose control
While you can't prevent your potential incapacity, you can use estate planning to retain control if you lose control. You can decide and direct how your life and assets will be managed if incapacity does occur.