Strategy. Protection. Solutions.
Estate planning attorney here for you!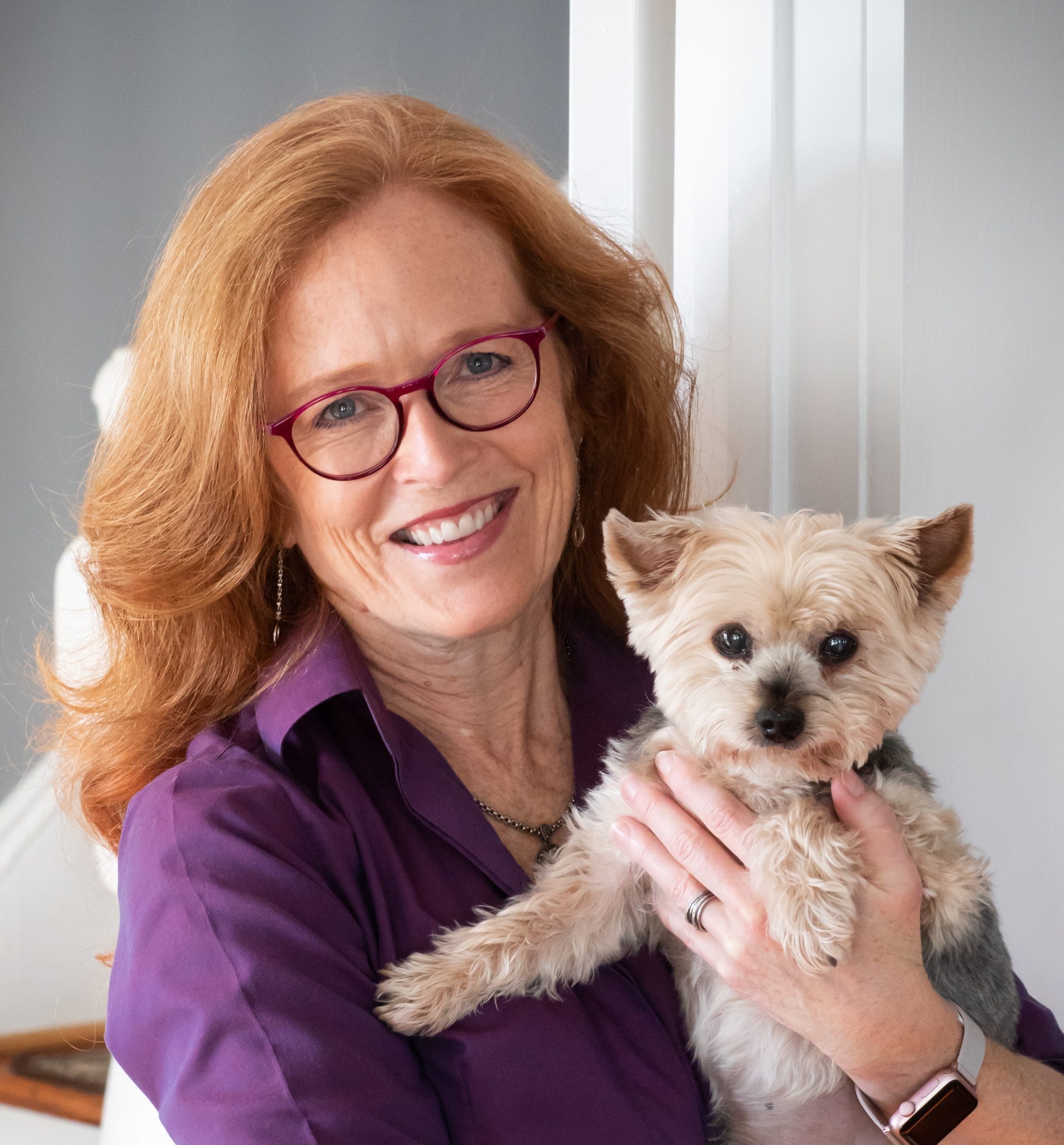 Susan Hunt • Estate Planning Attorney
Sue Hunt has been practicing law for over 25 years, helping families enhance their lives today and secure their futures tomorrow. Sue Hunt is a strategist who loves puzzles and people. She enjoys using this uncommon combination to analyze the many threads of your life, and to listen to your goals and priorities for the future. Then Sue guides you through the often confusing maze of financial and legal decisions to create plans that best protect you and your family and accomplishes your family goals.
"I know firsthand what happens when a family has no planning in place and bad plans in place, and I know what happens when the right planning is in place.  We are always looking out for you—and our goal is to protect you like we'd protect our families and ourselves. I don't mean that as a cliché. We are proactive, thoughtful, and thorough when we examine all the possible risks you face. Negating those risks puts a smile on our clients' faces and ours."
Her considerable legal expertise includes family protection, wealth preservation, elder law, and values-based planning, as well as planning strategies for unmarried couples, same sex couples, blended families, and divorced individuals. Whether you are married or single, with a traditional family or blended one, just starting out or looking back on a life well-lived, Sue will help you craft a plan that achieves your goals for your loved ones today and for years to come.
Sue earned her Bachelor of Arts degree in English from the University of North Carolina at Greensboro and earned her Juris Doctor degree from Wake Forest University School of Law in 1994. She is a member of the North Carolina State Bar, the North Carolina Bar Association, and Greensboro Bar Association, National Association of Elder Law Attorneys (NAELA), the Greensboro chapter of the Society of Financial Service Professionals; WealthCounsel, a national organization of Estate Planning Attorneys and financial professionals, Women's Professional Forum, and she is on the Board of Directors for Sanctuary House of Greensboro and the Greensboro chapter of the Society of FInancial Service Professionals. Sue enjoys educating her community and is a frequent speaker on a variety of topics including family and wealth protection planning, wills and trusts, advance directives, and protecting family inheritances. Sue has chosen to concentrate on Wills, Trusts and Estates because she is passionate about helping families create happy and secure futures.
Sue is originally from Springfield, Illinois, and grew up in Rising Sun, Indiana, but Greensboro, North Carolina, has been her home since 1989. She is an avid traveler and passionate about photography, having photographed her way so far through 36 countries. She also enjoys fitness, hiking, painting and culinary arts.  She lives in Fisher Park with her husband, Jim, a financial advisor with Valor Wealth Management (LPL) and her dog, Hunter, who is often seen visiting with the clients at her office. She and Jim host house concerts and invite singer-songwriters from around the world to their backyard to perform for the local community. Affectionately referred to as "Music At Big Purple", their home and concerts were featured in "Our State" Magazine in April, 2020.
Julia Walker • Estate Planning Attorney
June of 2019 was an exciting month for Julia Walker. She was gladly welcomed to our firm as an Associate Estate Planning Attorney, her first job after becoming a member of the North Carolina State Bar, and she got engaged to her other half Lucas. Julia was delighted to not only be expanding her personal family but gaining a work family as well.
Julia is a planner. She is very good at thinking through the logistics of how a plan will come together and is strategic in working to bring that plan to life. These qualities come to light as she guides families in strategic ways to provide for and protect their loved ones.
"Family means so much to me. My family loves getting together when we can, and we always end up reminiscing over funny stories and memories. I cherish those get-togethers. Working here, I hope to help people realize Estate Planning does not have to be a solemn matter but rather it can be something celebrated. With a proper estate plan, we can make it easier on our loved ones to be able to look back on the good memories when it is our time of passing rather than leave them feeling stressed about how to manage our affairs when we have moved on."
Growing up in the wild and wonderful state of West Virginia, Julia enjoys spending her free time hiking, appreciating the beauty of nature, and being in the fresh air. She was raised by an engineer and dentist, whose traits of critical thinking and precision have passed on to her and become qualities that flow into her work.
Julia earned her Bachelor of Arts degree in Strategic and Organizational Communication Studies from West Virginia University in 2016. She then moved to Greensboro, North Carolina to attend Elon University School of Law where she earned her Juris Doctor degree in 2018. She fell in love with the big city amenities but small-town feel that Greensboro has to offer. Julia likes to stay involved in the community she now calls home and is a synerG council member as well as a member of the Greensboro Bar Association, Greensboro chapter of the Society of Financial Service Professionals, North Carolina State Bar, and North Carolina Bar Association. 
Reko Currie • Estate Administration and Guardianship Attorney
With a background as a Judicial Hearing Officer and Assistant Clerk of Superior Court in Guilford County, Reko brings a wealth of experience, unique perspective, and deep understanding of estate administration and guardianship matters. Reko's tenure in the legal field has provided her with comprehensive knowledge and understanding of the intricacies of estate administration and probate law. 
Nell Pretzsch • Paralegal and Funding Coordinator
Friendly, positive, professional, detail oriented, organized…. just a few of the words that describe Nell.  Nell Pretzsch loves people and details.  She is a certified paralegal and serves as the firm's Funding Coordinator.  She works with each of our clients to make their estate planning process smooth and efficient.  Nell also is the estate administration paralegal, helping clients navigate through the confusing probate process.
A native Floridian, Nell grew up in Winter Haven, a small town in central Florida.  When a job change for her husband, David, brought them to Greensboro in 1997, they fell in love with North Carolina and found out how beautiful it is to experience the four seasons.  Nell's son, Eric, is a graduate student at Duke University in the Department of Electrical and Computer Engineering.  Two very spoiled cats round out the Pretzsch family.  Nell is an avid tennis player and is captain of multiple tennis teams.
With a background in psychology, education, and business, Nell is a calming presence in the office and for our clients. Her experience and expertise benefits clients and coworkers alike. 
"I'm a people person and enjoy getting to know each of our clients."
Rachel Mehl • Administrative Assistant
Rachel was born in McPherson, Kansas, but bounced around for years with her parents and two older brothers. She moved to North Carolina and studied at Pembroke, earning her Bachelors of Science in Psychology. After graduating in 2022, she moved to Greensboro and knew she'd found her new home.  Within just weeks of moving, she'd found Susan Hunt Law and began her new career as Administrative Assistant. She's quickly expanding her understanding of estate planning and loves interacting with clients and colleagues alike. 
In her free time, Rachel excels at baking, knitting, and jewelry making, and is an avid reader. She admires Greensboro's community of small business supporting each other, and is looking forward to all the possibilities the city holds. 
Madeline Newsom •  Client Resources Director
Madeline first joined the Susan Hunt Law team in 2016 and impressed clients and colleagues alike with her talent, passion, and kindness. She has since graduated from Emory University School of Law with a Juris Masters degree in International Human Rights Law. At Emory, she had an internship with the United Nations Working Group on Enforced and Involuntary Disappearances. She is a Guardian ad Litem for Guilford County and loves to volunteer with local organizations such as Room At The Inn. 
We hope you enjoyed reading about our team. Learn more about us and how we can help you in the pages below!