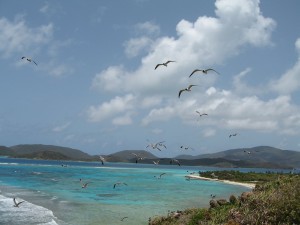 The call came to me one afternoon at work.  Lynn was in the hospital and the situation was dire.  Her healthcare agent said she didn't know what Lynn wanted.  "I don't want to have to make this decision for her" she told me.  "Do you know what she wanted?  Could you send her health documents to me?" she asked.
Decisions about your health care are some of the most important you will ever make.Including healthcare documents in your estate plan can ensure your decisions are always your choice, even if you cannot speak for yourself.  These documents help your loved ones know what kind of treatment you want…or don't want.   Lynn's agent was comforted to know that Lynn told me what she wanted and made sure she documented it properly.
Here are three documents you need to include in your estate plan to ensure your wishes are respected:
HIPAA Authorization
Your health care agent or personal representative will need access to your medical records in order to make informed decisions about your care.  Your family members may need your medical records to learn of genetic issues, to deal with malpractice actions, or to provide a family health history.  A HIPAA authorization ensures they'll have access to your medical records from HIPAA-covered health care providers when the documents are needed.
Health Care Power of Attorney
You need to designate a health care agent, and at least one alternate, to make decisions regarding your medical treatment when you can't make your own decisions.   Without this, a guardian may have to be appointed by the Court to help you, and that person could be a complete stranger.
In your directive, you can provide specific instructions about what treatment you want or don't want.  Make sure your agent is someone you trust and who can follow your directives.  Work closely with an estate-planning attorney to ensure your directive provides clear guidelines for your agent to follow.
Living Will Declaration
A living will states your wishes regarding life support and end of life care. While your health care directive can include provisions for your agent to make certain decisions about your ongoing health care, a living will tells your agent whether or not you want life support measures taken if you are no longer able to breathe on your own or feed yourself.
These three documents, if carefully crafted, will help you express and enforce your healthcare wishes, even if you cannot speak for yourself.
If you want to ensure your preferences for your ongoing and end of life care are respected, contact us at 336-373-9877 to discuss your options today.
We don't just draft documents, we ensure you make informed and empowered decisions about life and death, for yourself and the people you love, and we are here for your loved ones when they have to deal with those difficult situations.