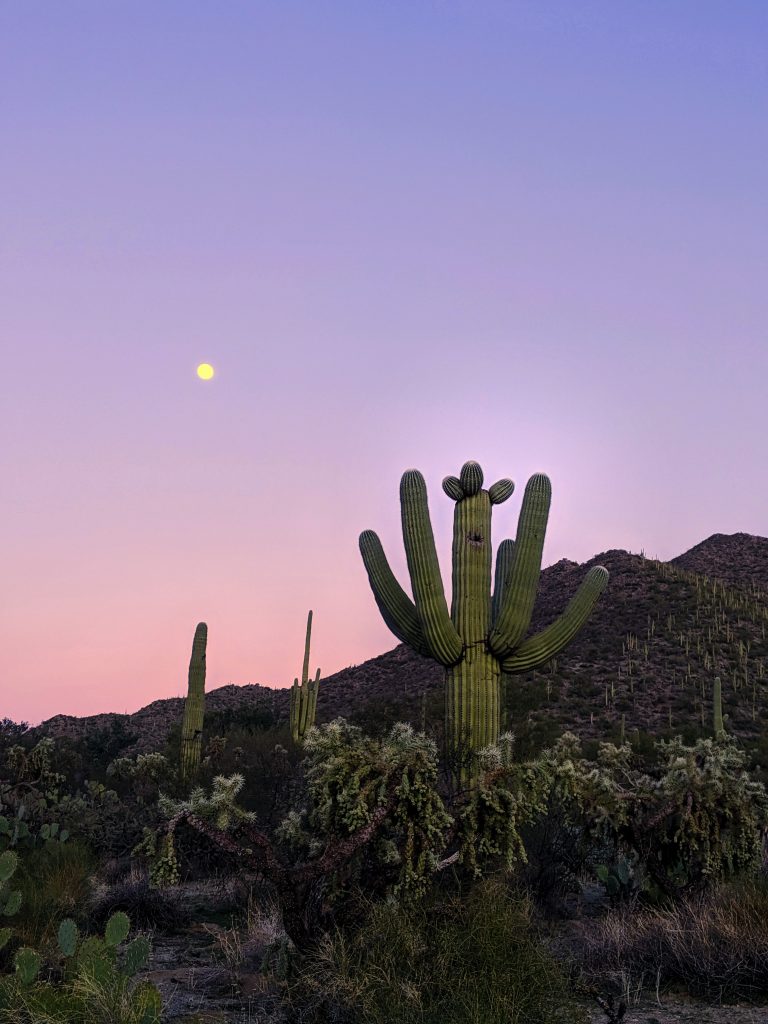 Famed author and activist Edward Abbey knew he wanted to be buried directly in the desert he lived in, wrote about, and cherished. There was only one problem—burial in an unmarked grave in the backlands of Southern Arizona wasn't legal. True to his defiant ideals till the end, Abbey had his friends and family promise to carry out his wishes. When the writer's time came, his friends drove his body out into the volcanic hills and saguaro-filled scrublands of the southwest. They buried Abbey near the top of a mesa, in an area they knew he loved. The grave's location has remained secret to this day.
Since Edward Abbey's death in 1989, many alternative burial methods have been embraced in the United States. A 2021 report by Choice Mutual found that the Covid19 pandemic had significantly changed the way people thought about death— and about their own burials. In 2020, the company reported 79% of Americans choosing either a traditional burial or cremation. In 2021, however, that number dropped to just 65%, with an increasing number of Americans choosing other burial options.
Most of us opt for a less dramatic—and less illicit—burial than Abbey's. Yet we still face the same decision: what do we want to happen to our body when we die? How would we like our lives to be celebrated and our deaths to be mourned? It is the final chapter of our legacies and there is a lot to take into consideration. Here's what to expect with some of the most popular burial options, from traditional burials and cremations to mushroom body shrouds and Resomation.
Traditional Burial
In recent history, traditional burials have been the most common type of burial in North America, only recently being surpassed by cremation. Picture almost any movie scene of a funeral—solemn mourners paying their dues to their loved one's open casket—and you will be picturing a traditional burial.
This type of burial has remained a longtime favorite for its ceremony and preservation of the loved one's body. Through embalmment, a chemical process that stalls decomposition, a visitation or viewing can be part of the services, allowing friends and family to say a last goodbye.
The same aspects of traditional burials that make them desirable, however, also make them costly. These burials are often preceded by a funeral and followed by a memorial, require purchasing a plot in a cemetery, a casket, a headstone, paying for the embalmment, covering the cost of transporting the deceased, and more.
In 2021, the National Funeral Directors Association calculated the median cost for a traditional burial with a funeral and viewing to be $8,675.  
Natural Burial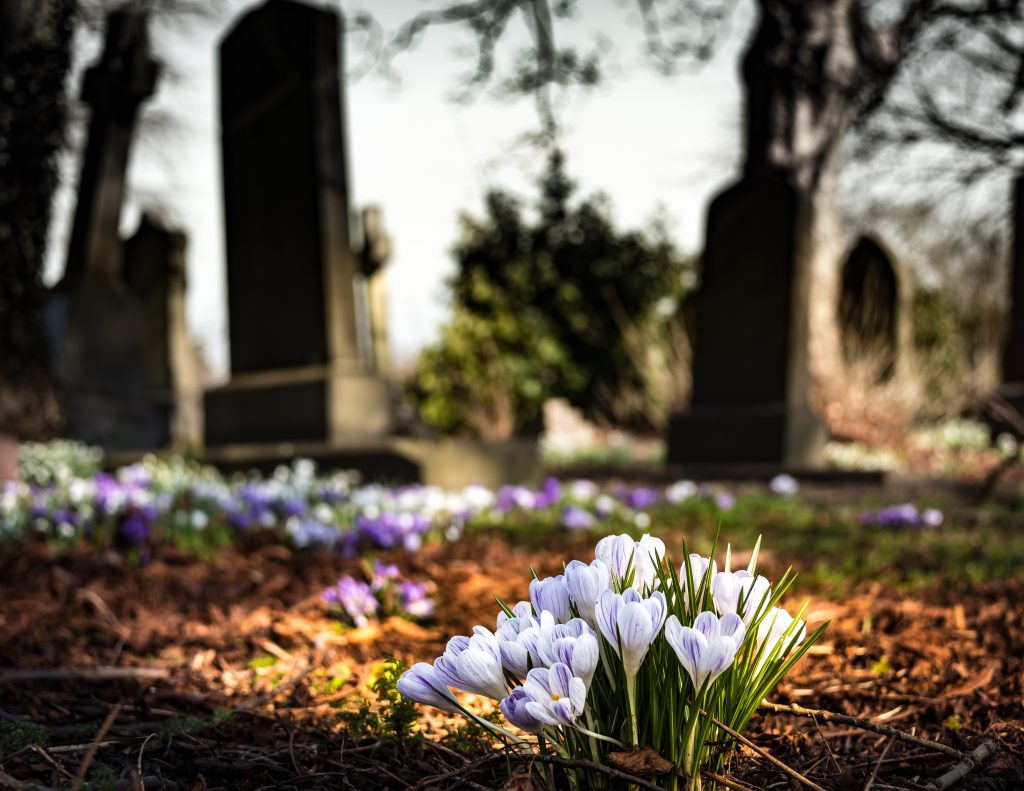 An alternative to traditional burials that has been growing in popularity is what's known as a natural burial. These burials forego the vaults, thick coffins and chemical embalmment. Instead, the deceased is placed in a natural, decomposable coffin or in a biodegradable shroud. As the Executive Director of one natural burial site said, "People [who] choose to be buried in this area are the people who want wildflowers blooming on their grave and butterflies fluttering about."
In North Carolina, at least seven cemeteries have dedicated all or some of their land to natural burials. Various types of shrouds are available, even including a mushroom body suit! This suit combines mushrooms and other microorganisms to help decompose the deceased while neutralizing the body's toxins. The cost for a natural burial can vary anywhere from $1,000-$4,000, depending on the site and the chosen container or shroud.
Cremation
Cremation was likely common as early as 3000 B.C., according to the Cremation Association of North America. It was an instrumental part of the Greek's burial customs and was embraced by the Romans, before falling out of favor with the rise of early Christianity.  Today, religions such as Catholicism and Judaism are more accepting of the practice and cremation has become a popular alternative to more expensive traditional burials.
In addition to is lower cost, cremation can offer family and friends greater flexibility in planning an end-of-life service. It also allows for multiple ceremonies, such as an initial funeral followed by a later scattering ceremony. Additionally, many are drawn to the idea of cremation for the creativity it allows—the possibilities of where and how to have one's ashes spread are endless. You can even choose to have your ashes mixed with cement and used to help coral reefs!
In Dignity Memorial's excellent article on cremation, they touch on several concerns surrounding the process. For example, the chain of custody of the deceased's body isn't always transparent, causing legitimate concern in the care of the body, the process, and the ashes returned. Additionally, there can be hidden costs resulting in a bill much higher than anticipated.
Overall, the average cost of cremation with a funeral and viewing is around $5,150, according to the National Funeral Directors Association. If a cremation casket and urn are included, the cost can increase to around $6,645.
Resomation (Alkaline Hydrolysis)
Unfortunately, cremation can be an energy intensive process that releases pollutants such as carbon dioxide into the atmosphere. In the search of a more sustainable way to turn a body to ashes, Resomation was invented. This water-based dissolution process uses heat, pressure, and alkali chemicals to break down the human body, ultimately reducing it to ash. In one study, it was determined Resomation used approximately 80% less energy than cremation to achieve the same goal.
While Resomation is becoming more widely available, it is still less common than cremation. Both have similar costs, though Resomation is typically more expensive.
Urns
Whether the deceased is cremated or resomated, there are still more decisions to make. The first and foremost is choosing a receptacle. Traditional urns come in all colors, sizes, materials, and prices, from $50 to thousands of dollars.
For all the nature lovers, Living Urns and Biodegradable Tree Urns cost around $130, turning death into foliage-filled growth.
Body Donation
Of course, there is always the option to donate one's body to science. Costing nothing, this is the most affordable of the burial options. It allows individuals to live on through their donation, improving and saving the lives of countless others. To make a gift of your whole body to science, you can choose your organization and make advance arrangements with Donate Life North Carolina.  
Whether you want a traditional burial or to be wrapped in a mushroom suit, the best gift you can give your loved ones is to plan ahead.  With memorial instructions and even prepaid services, you can remove the emotional and financial burden of a funeral from your loved ones, giving them the peace of knowing you were honored in death exactly how you wished.